The key vendors in the global outsourced software testing services market 2015-2019 are Accenture plc, Capgemini SA, Cognizant Technology Solutions Corp., IBM Corp., Infosys Ltd., Tata Consultancy Services Ltd. (TCS), and Wipro Ltd.
London, 14 July 2015: Technavio, an independent tech-focused global research firm, has announced the publication of its market research report on the global outsourced software testing services 2015-2019. Verticalization is a key trend observed in this market. Verticalization involves the usage of dedicated teams for each vertical and they will focus on only one vertical. This will help them to gain domain expertise over a period of time. The global outsourced software testing services market is expected to grow at a CAGR of 10.25% during the forecast period of 2014-2019.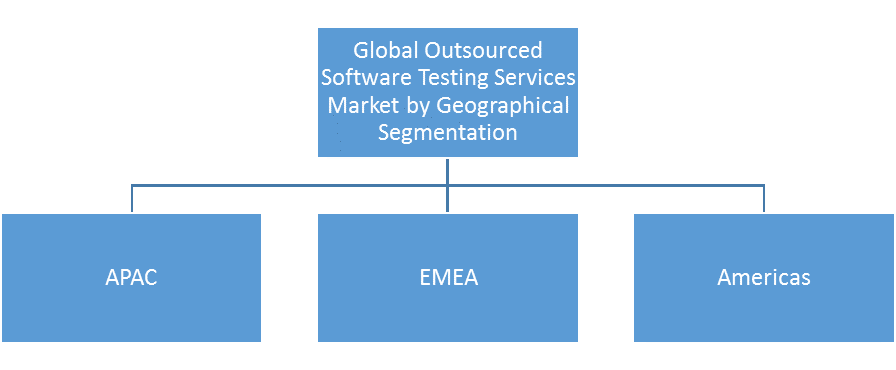 The ability of outsourced software testing services to overcome the scarcity of skilled software testers and limited testing resources is the major factor that promotes growth in this market. Increased government spending on IT is another factor that is poised to stimulate the demand for testing services. Government initiatives to boost the digitization of back-end activities, especially in state-run organizations, will augment market growth during the forecast period.
"Crowdsourced testing is a concept that has been gaining traction in the market. The concept allows companies to reduce the cost of operations as it enable businesses to pay only for bugs discovered. In crowdsource testing, vendors voluntarily opt to test the software and there is the chance of not getting paid if there are no bugs in the developed software," says Faisal Ghaus, Vice President of Technavio Research.
"Since the availability of diverse software testers can be achieved through crowd software testing, it is increasingly gaining popularity in the testing market. Companies such as MyCrowd and UserTesting.como offer crowdsourcing testing models for e-commerce companies."
To define the market conditions in the next 3-4 years, Technavio analysts have conducted in-depth analysis of the impact of market drivers, challenges, and trends featuring data on product segmentations, vendor shares, growth rate by revenue, and an evaluation of the different buying criteria in the order of importance.
https://www.technavio.com/%3Cp%3EIf%20you%20are%20interested%20in%20more%…