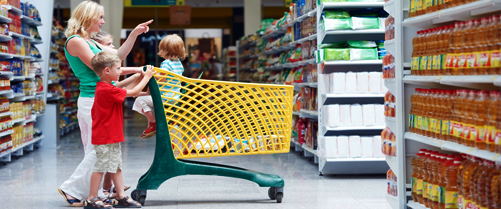 Recent statistics from Action on Smoking and Health (ASH) paint a rather unsettling picture of smoking in the UK—about 22 percent of men and 19 percent of women are active smokers, accounting for about 10 million adults.
While this is down significantly from the mid 70's, when about half the population were smokers, the numbers still have some significant implications for public health. According to the ASH stats, over 100,000 smokers in the UK die from smoking related causes every year.
Debates surrounding the health effects of cigarettes are just about as relevant as VHS tapes or McCarthyism—everyone knows smoking is bad, and many adults are now looking to alternatives to help them quit the cancer sticks. This is one major reason for growth in the electronic cigarette market in the UK, which is projecting a CAGR of 39.80 percent from 2013-2018.
E-cigarettes are battery-powered nicotine inhalers that are designed to mimic traditional cigarettes. They are considered less toxic than traditional cigarettes because they produce vapor instead of smoke.

Health Concerns, Availability and Low Cost All Contributing to Increased Uptake of E-Cigarettes
The biggest and most obvious driver behind consumer use of electronic cigarettes is the health concerns surrounding smoking, but there are other significant factors affecting growth in the market.
Availability of e-cigs, for one. They used to be primarily found online, but the popularity of the product has led many retailers to start selling them in stores. Tobacco sellers have cottoned on to the popularity of the electronic versions of their products, and taken steps to keep up. For example, in 2012, Lorillard Inc. acquired Blu eCigs Inc. and SKYCIG Ltd., and started selling these brands in more than 13,000 Lorillard outlets.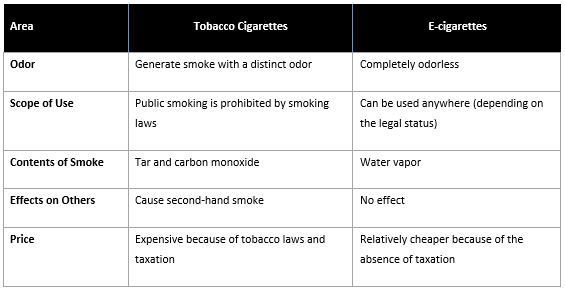 While availability is obviously a big requirement for most consumers, price is probably even more important. E-cigarettes are available in a range of prices, with the disposable variety costing less than some of the rechargeable ones. But no matter how you cut it, they are much, much cheaper than a pack-a-day tobacco habit.
The reason why e-cigarettes are cheaper is the lack of legitimate taxation on their sale. At present, there is no regulation that classifies e-cigarettes as a tobacco product. This means that e-cigarette vendors do not have to give a large portion of their revenue as tax to governments. This increases the profitability of the vendors, and hence they charge less for a packet of e-cigarettes.
E-Cigarettes May Not be the Health Miracle that Some Claim
While e-cigs are being touted as a great alternative to traditional tobacco products, no proper research has been done on the negative effects they may have on our health. There is no clear information on how much nicotine or other chemicals are actually being inhaled by the body, and the effectiveness of e-cigarettes in helping people quit smoking has not been fully studied.
Because of this lack of information, e-cigarettes are banned in many major economies such as Brazil, Japan, Australia, and Indonesia. In addition, the US Food and Drug Administration plans to introduce new regulations to curb the global e-cigarette market. The governments of Poland and India are also considering imposing a complete ban on the sale and use of e-cigarettes in their countries.
UK Government Regulations on E-Cigarettes in the Pipeline
The British government is not taking such extreme measures. Currently, there are about 1.3 million e-cigarette users in the UK, and these numbers will likely increase in the next few years thanks to few restrictions on the sale and use of e-cigarettes in the area.
That's not to say that they're totally unregulated. The sale of e-cigarettes in the UK in still limited to those over 18, and in June 2013, the Medicines and Healthcare Products Regulatory Agency (MHRA), the UK's health regulator, announced its decision to license e-cigarettes as medicines after the proposed adoption of the EU's revised Tobacco Products Directive.
This regulation will come into effect in 2016, but until then, the marketing of e-cigarettes to children and non-smokers will be monitored by the MHRA.
Until the regulation comes into effect, the e-cigarette market in the UK is to be regulated under the General Products Safety Directive, which enforces general safety requirements in the UK.
These kinds of regulations might act as a barrier to market growth once they come into effect in 2016, but likely won't affect too much damage on the overall market outlook through 2018.