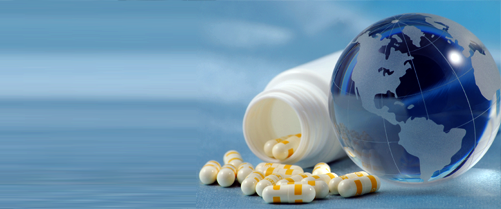 Over 3,500 sufferers of Multiple Sclerosis in Saskatchewan Canada were left disappointed on September 9th when a high-profile clinical trial meant to unearth the benefits of MS liberation therapy was cancelled.
The controversial MS liberation therapy was developed by Italian vascular surgeon, Paolo Zamboni who hypothesized that MS may be a side effect of chronic cerebrospinal venous insufficiency (CCSVI). His theory proposes the idea that MS results from narrowed neck veins which prohibit blood flow, causing brain lesions and inflammation.
MS liberation therapy aims to solve this problem by widening veins in patients' neck and allowing for blood flow to the brain.
According to an interview with Saskatchewan's Ministry of Health and clinical trial lead Dr. Gary Siskin, "too many people have responded to the treatment to say they are making it up"—based on the hundreds of treatments administered in other parts of the world.
So if this is the case, why did Canada decide to kibosh Monday's trial?
Unfortunately, Siskin and his team encountered the same problem as many medical research initiatives—not enough participants willing to enrol in the study. Just under 200 people were needed to complete the study, however only 86 committed. Siskin speculated that other potential participants were most likely reluctant to sign up for the trial based on the 50/50 chance that they would receive a placebo instead of the actual treatment.
News of the trial's cancellation is obviously heartbreaking for the more-than-100,000 Canadian citizens who have MS. Perhaps even more devastating however, is the fact that this incident represents only a glimpse of the colossal challenge standing between Multiple Sclerosis researchers and the discovery of an effective treatment.
Although dozens of potential MS therapeutics are currently in the research stage it's extremely difficult for developers to move these treatment innovations from development phases to actual patient testing stage.
What's more, even of the clinical trials for MS treatments that have made it to phase II and III testing stages, none of these treatment options have been approved for the management of the progressive form of the disease, which affects approximately 55 percent of the MS patients.
Nevertheless, none of this is to say that all hope is lost for sufferers of MS.  In just the past year or so, two key trends have emerged that at the very least, have an extremely high chance of eliminating MS symptoms if not the disease entirely. Those being, biomarkers which have proven to be a sensitive indicator of slight disease activity, thereby helping to prevent further neurodegeneration; and oral MS drugs like Novartis' Gilenya and Sanofi's Aubagio which may be more effective than the traditional injectable that have made up the market until now.
In the meantime, it's a high stakes waiting game when it comes to the Multiple Sclerosis Therapeutics Market, and all we can do is continue pushing forward in our research and development until an effective treatment is finally found.
For more information, view our 2012-2016 report on the Global Multiple Sclerosis (MS) Therapeutics market.