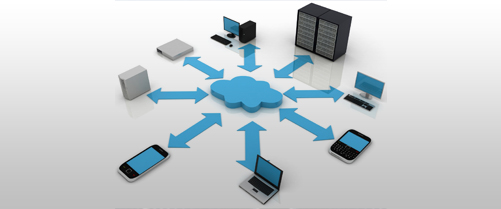 At Evernote's annual conference earlier this fall, CEO Phil Libin announced the release of Evernote Business, an alternative to BYOD and Enterprise Mobility Services.  Libin said that employees "don't want to bring their own devices to work" because they "want Macbooks. They want the newest iPhones, the newest Samsung phones…they just want a great experience". 
While it's true that employees want to work with the latest and greatest in electronics, employees most likely already own the same devices for personal use which is why many employers continue to adopt BYOD methods which is driving Global BYOD & Enterprise Mobility market growth at a CAGR of over 16 percent for the 2012-2016 period.
That being said, we don't completely disagree with Mr. Libin.  In the past, companies had very strict procurement policies for mobile devices to ensure data security and to integrate these devices with the existing IT infrastructure which made bringing your own device more of a hassle than an asset. However, enterprises are currently following BYOD policies that allows employees to use their own mobile devices for personal and professional purposes which will help reduce enterprise spending on communication devices and their overall cost.
In addition, enterprises are increasingly using enterprise mobility services for other enterprise applications. For instance, many enterprises are currently using or planning to use critical enterprise applications such as Enterprise Resource Planning (ERP) and Customer Relationship Management (CRM) applications through mobile devices using the enterprise mobility solutions. By the end of 2013, enterprise mobility solutions are expected to be used to access more advanced applications such as consumer instant messenger, unified communication and supply chain management applications which is expected to accelerate the demand for enterprise mobility solutions.
Initially, the role of mobile network operators was limited to providing a network for enterprise mobility solutions. However, to strengthen their position in the value chain, several mobile network operators have started offering enterprise mobility services. For example, AT&T has started offering enterprise mobility services while Verizon Wireless offers cloud-based service management platform for enterprise mobility solution, which enables enterprises to cut down their IT expenditure without compromising on employee productivity. Through such services, mobile operators are looking to capture the market share from the existing vendors.
That is easier said than done however.  The market is dominated by giants like Google, Microsoft, Blackberry and Apple, which alone controls over half of the vendor shares in the market.  What's more is that the "other guy" only makes up 1 percent of market shares.  If mobile network operators gain traction in the market, it could affect market shares by diminishing current market leaders' lead over the competition.  There is also the potential for an intense price war to ensue between enterprise mobility vendors and mobile network operators.  All things considered, the BYOD and Enterprise Mobility market will be an interesting one to watch in the years to come.    
For more information, view our 2012-2016 Global BYOD and Enterprise Mobility Market report.